THE ANZAC STORY
When World War 1 broke out, our Commonwealth Countries offered to help us.
The Australian Government wanted Australian Soldiers to be nursed in Australian hospitals by Australian nurses. Charles Billyard-Leake and his wife Leticia had leased Harefield Park (now Harefield Hospital) from his friend Sir Francis Newdigate. They wanted to help so offered their residence and 250 acre park for this purpose. Ethel Grey from Melbourne set up the hospital with 80 beds.The first casualties arrived from Gallipoli in June 1914.Within three weeks over 300 casualties had arrived. At first tented accommodation was erected, but the ferocity of the war required fully equipped accommodation and Nissan nuts were erected to cope with the 1000's of patients. By the end of the war over 49,000 patients had passed through.
Sir Francis Newdigate had given land next to St Mary's church for the soldiers to be buried. As the first coffins were taken down to the cemetery, the Head Teacher Mr Jefferies offered the Union Jack to cover the coffins. The children used to call the flag a cardigan. There are 110 soldiers buried there and one nurse, the nurse was called Ruby Dickenson from Sydney, Ruby died of pneumonia in 1918.
The first service was held on 25th April 1918, on the third anniversary of the Gallipoli landings. An annual service has been held ever since. The children's own service in which they walked in procession through the village down to the cemetery with their flowers was organised by Mr Jefferies in 1921. This tradition is continued to this day by our children.
.
Anzac Day CENTENARY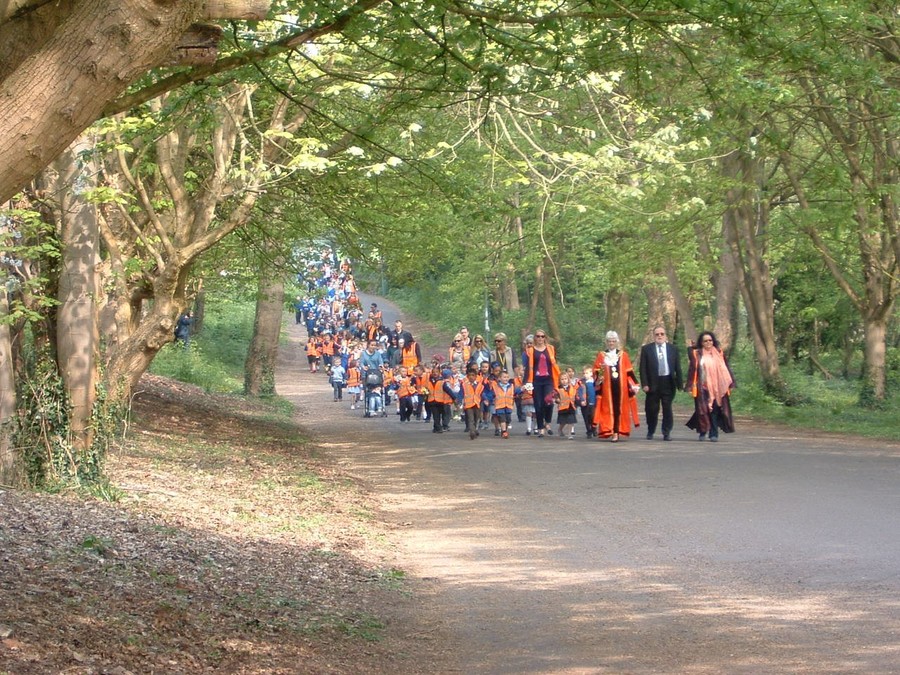 Anzac Day 2018
Anzac Day 2016