Eco Warriors
At Harefield Infant School we have a team of Eco Warriors. The Eco Warriors consist of 3 children from Year 1, 6 children from Year 2, Miss Cooper (Eco Co-ordinator), Mrs Hook, Mrs Thomas (parent) and Mrs Soanes (Governor).
Meet our Eco Warriors:

Every year we create an Environmental Review of the school. The Eco Warriors create an Action Plan following these findings.
The Eco Warriors are also 'Electricity Monitors' and 'Litter Pickers'. They patrol the school grounds at break times to ensure everyone has remembered to turn the lights off and picked up all the litter.
The Eco Warriors meet at least once every half term and help to promote being Eco Friendly. They report back to their class after every meeting.
To monitor their Eco Warrior actions throughout the week, every Eco Warrior has a note pad to keep some notes. These are brought to every meeting and discussed.
Please view our latest Eco Warrior meeting notes below: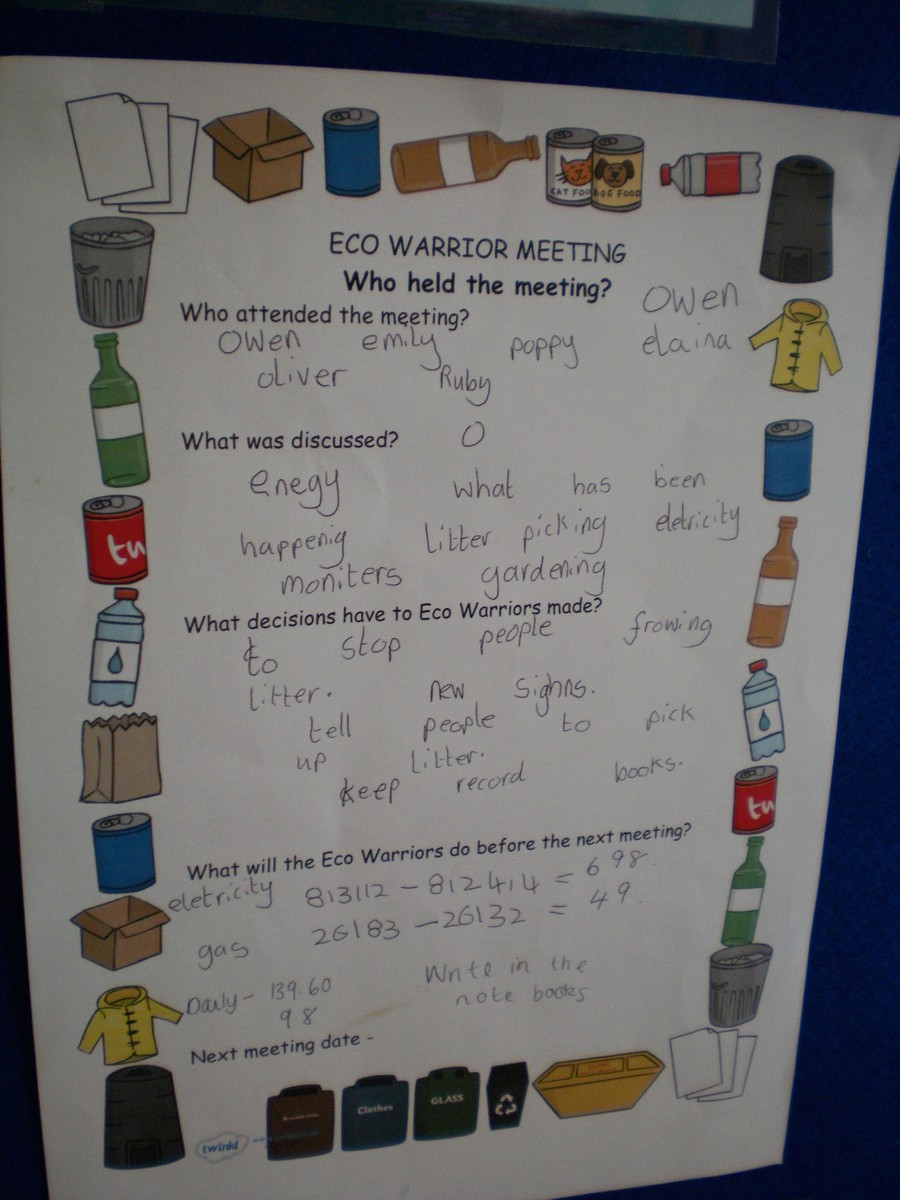 As part of Keep Britain Tidy, the Eco Warriors have been litter picking within the local community. They collected two bags full of litter and found lots of sweets wrappers, crisp packets and receipts. The Eco Warriors also asked the shop keepers if they wouldn't mind placing our anti-litter posters in their windows. We are delighted to announce that everybody said "Yes" and the Eco Warriors are going to be very busy making 16 poster. The Eco Warriors will be delivering these poster on Thursday, 8th May.